Chef Jon Fortes
from Mimosa Grill
Posted: 05/23/2013


BIO:

Growing up in New England, Jon Fortes was fortunate enough to experience and enjoy some of the freshest seafood in the country. In high school, his love of "all things from the sea" inspired him to explore the culinary field which eventually took him to the prestigious Johnson & Wales in Providence, Rhode Island where he earned an Associate's Degree.
Fresh out of culinary school, Jon was introduced to Executive Chef John Caputo of the acclaimed Napa Valley Grill in Providence, Rhode Island. It was here that Jon perfected his craft for three years before moving on to Wolfgang Puck's Orlando, Florida restaurant, "The Dining Room" where he worked as a Sous Chef. His creative skills at Puck's were noticed and he was soon moving north to Chicago, where he accepted a position as Chef de Cuisine with Bin 36. After spending 3 years at Bin 36, where he was able to "fine tune" his palate for both food and wine, Jon accepted the position of Executive Chef at Lindey's in Columbus,
OH, consistently one of the top ten restaurants in the area. Eventually, his work brought him to the Charlotte-based Harper's Restaurant Group where he has served in multiple positions, most recently as Executive Chef for Zink. American Kitchen and for the award-winning Mimosa Grill.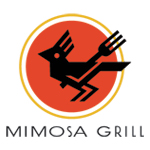 PHILOSOPHY:

With Jon's travels around the country, he has grown to appreciate and recognize the importance of local cuisine and a strong commitment to farm to plate cuisine. Jon best describes his cuisine as an upscale "California bistro-style" of preparing and presenting food. "I like to think that I create food that people can associate with on many levels," says Jon. "It's really just a matter of taking the best, freshest ingredients and presenting them on the plate without confusing the situation."
Jon resides in Fort Mill, South Carolina with his wife of five years, Stacey and enjoys being Dad to their 2 children, Brennan and Dylan.